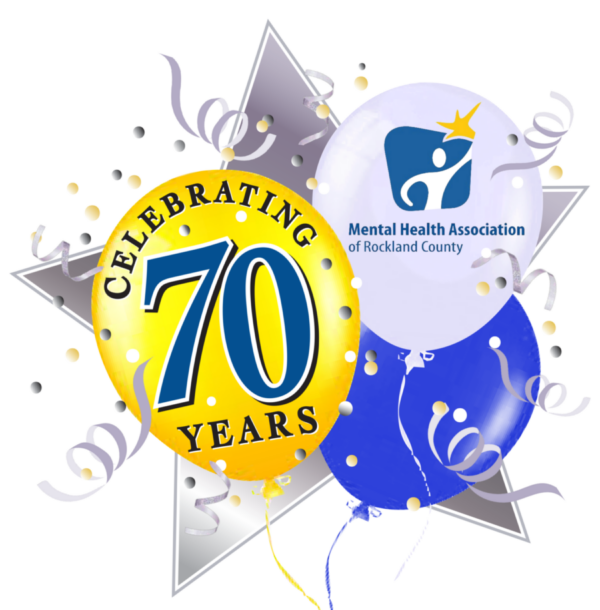 The Mental Health Association of Rockland is celebrating its 70th year in the Rockland community! Since opening our doors in 1951, MHA of Rockland has been a primary source of community mental health treatment and empowerment programs for adults, children and families in Rockland county.
Join us on Facebook Live on Sunday, October 10 at 12:00 pm for a virtual celebration in honor of our 70 years of service, and help us bring awareness to mental health issues around the world on World Mental Health Day.

Sponsorships
If you or your organization is interested in becoming a sponsor of this important event, please see Sponsorship Opportunities below or contact Velvet Reda at 845.216.4045 for a list of Sponsorship Opportunities.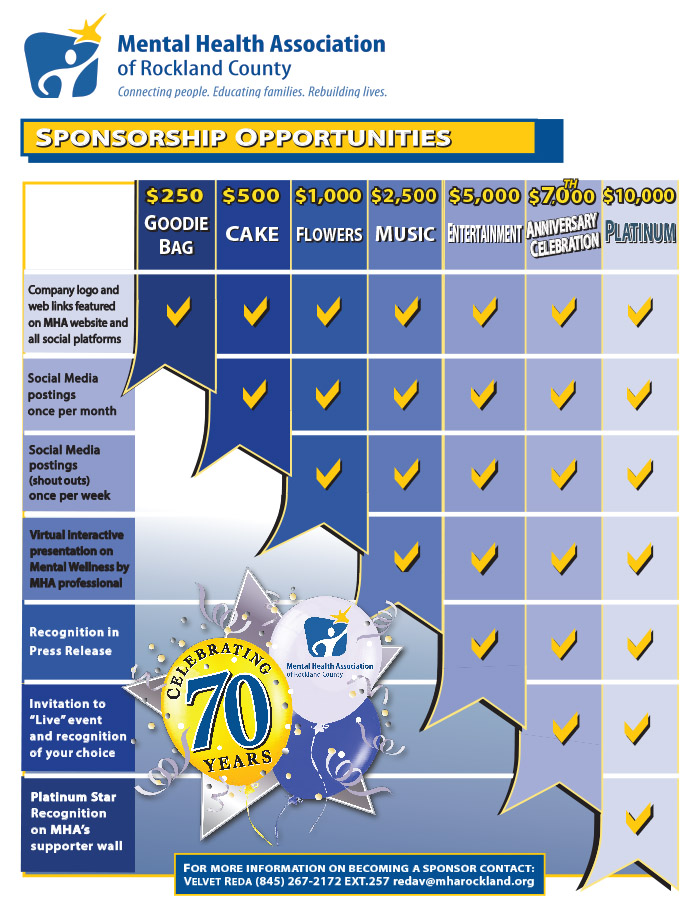 MHA of Rockland gratefully acknowledges the support of our community partners who are assisting us in reaching our goal of expanding mental health programs for the Rockland community:

Platinum Sponsor

Entertainment Sponsor

Music Sponsor

Flowers Sponsor

Cake Sponsor
Goodie Bag Sponsor